All eyes are on the upcoming Seamaster T2 Diamond 2019 Singapore tournament arriving at Our Tampines Hub on 21 to 24 November 2019. On everyone's radar is, of course, the right-handed attacker Ma Long (China), the reigning Rio 2016 Olympics gold medalist, world ranked number one, and quite possibly the most dominant player of a generation.

In the season opener in Malaysia, we saw Lin Yun-Ju (Chinese Taipei), crush Ma Long in a nail-biting upset that sent shockwaves throughout the Table Tennis world. Will this young up and comer repeat his dazzling feat in Singapore, or was he a 'one-hit-wonder'?

While Ma Long has proven his dominance in the table tennis world after winning virtually all the sport's singles title and three Olympic gold medals, one can't help but be in awe of the quietly modest Lin Yun-Ju – a silent assassin with skills beyond reproach. After all, this emerging international star has taken the table tennis world by storm at the tender age of 17. He may be practically new in the table tennis world but his meteoric rise in the sport is nothing short of breathtaking.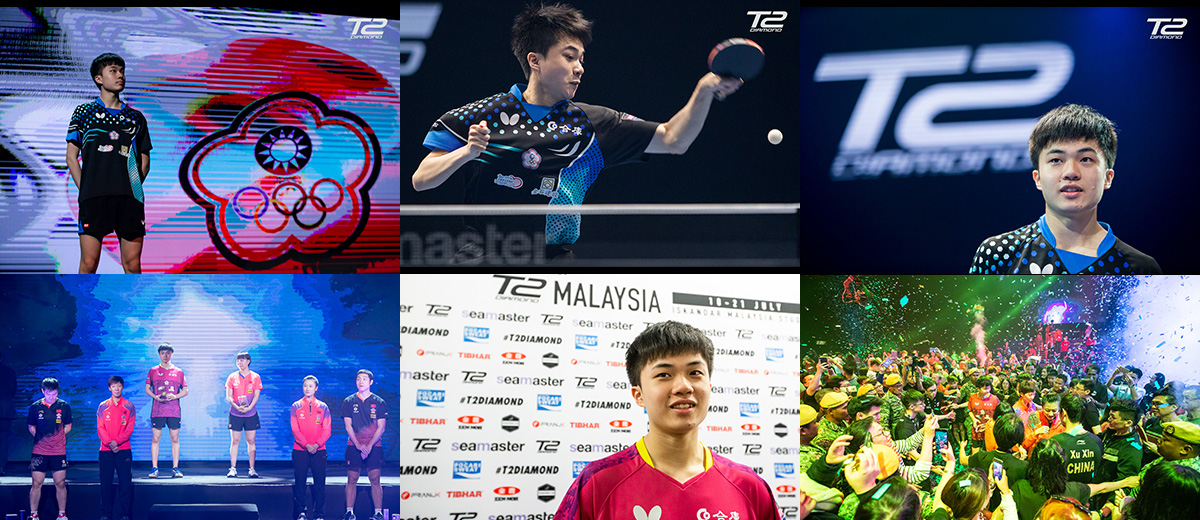 Stakes are high and anything can happen! With 1,000 World Ranking points, 2020 Tokyo Olympic qualifications, and the biggest prize purse in all of Table Tennis on the line; T2 Diamond Singapore bookends the exhilarating 2019 season with 16 men's and women's player competing to impose their will.
Will the tenacity of youth prevail? Or will the wisdom and experience of the most decorated Chinese male player of a generation triumph?
Only one player will triumphantly raise the T2 Diamond trophy in the night's sky to claim the throne as the T2 Diamond Men's Champion - burnishing a legacy for countless generations and etching their name in the corridors of history.
Witness history unfold this 21-24 November.
---
---
Newsletter Subscription
Sign up to get latest updates and announcements.
---