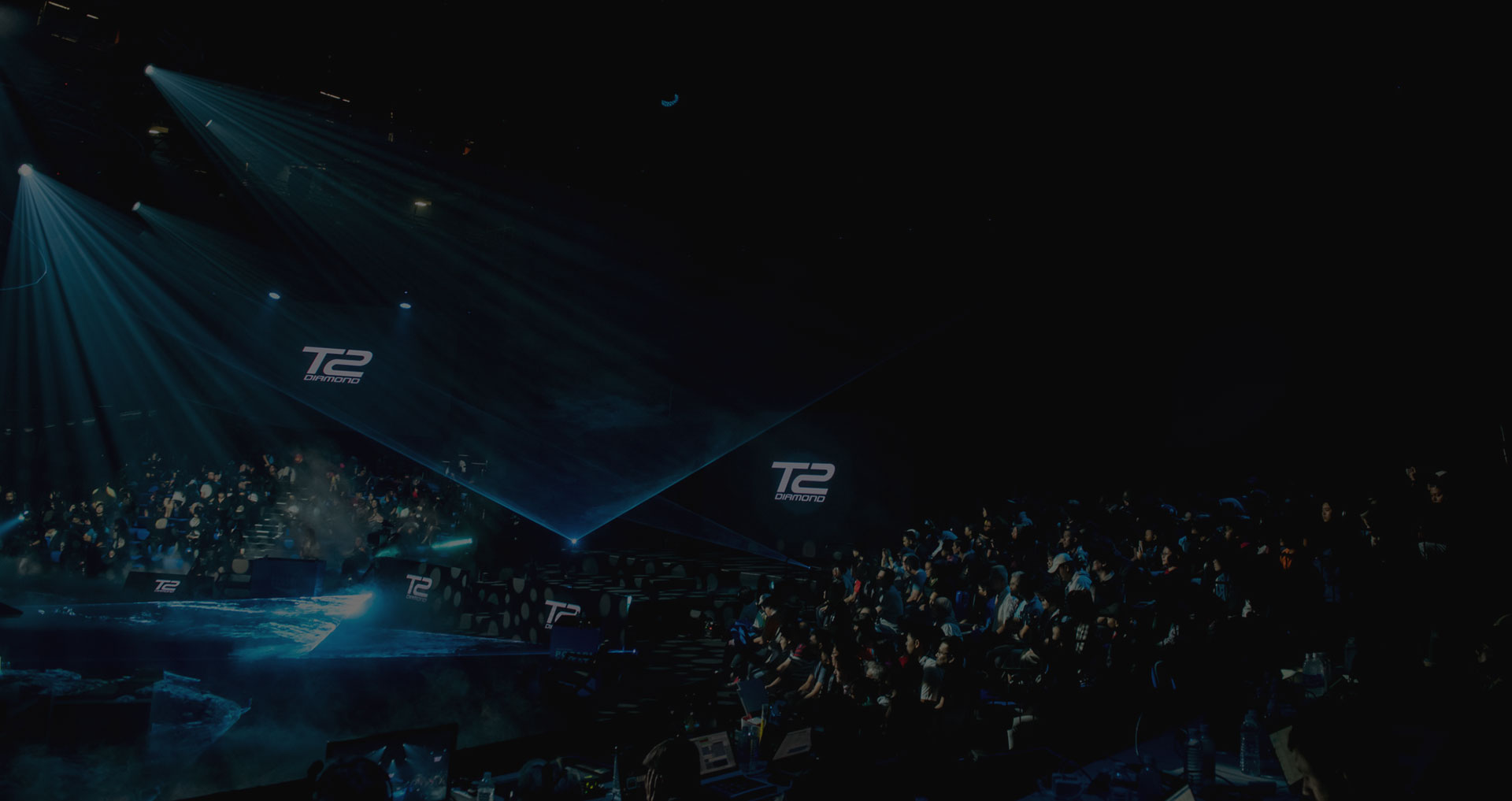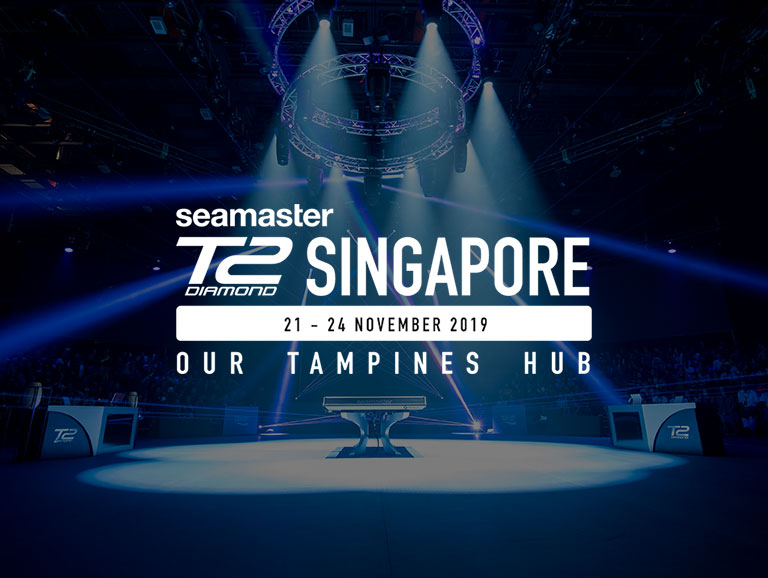 When is the Seamaster T2 Diamond 2019 Singapore?
---
21 - 24 November 2019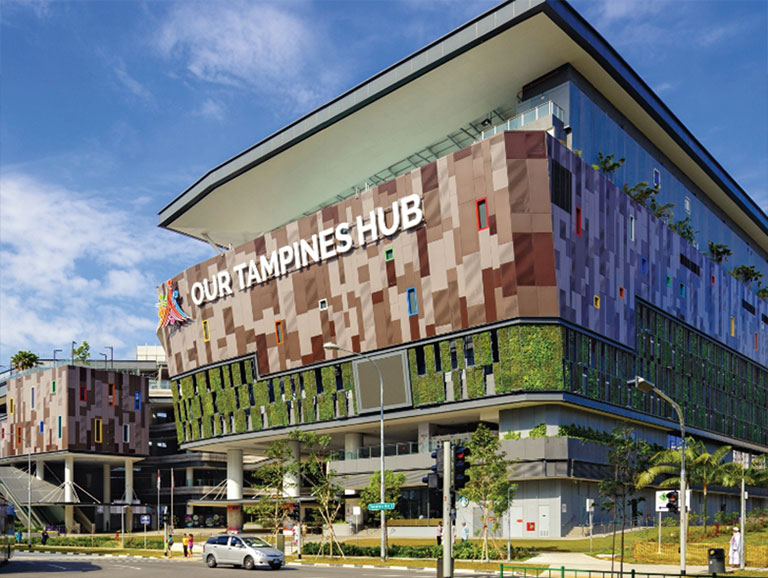 Where is the location of the T2Cavern @ Seamaster T2 Diamond 2019 Singapore?
---
Team Sports Hall, L2
Our Tampines Hub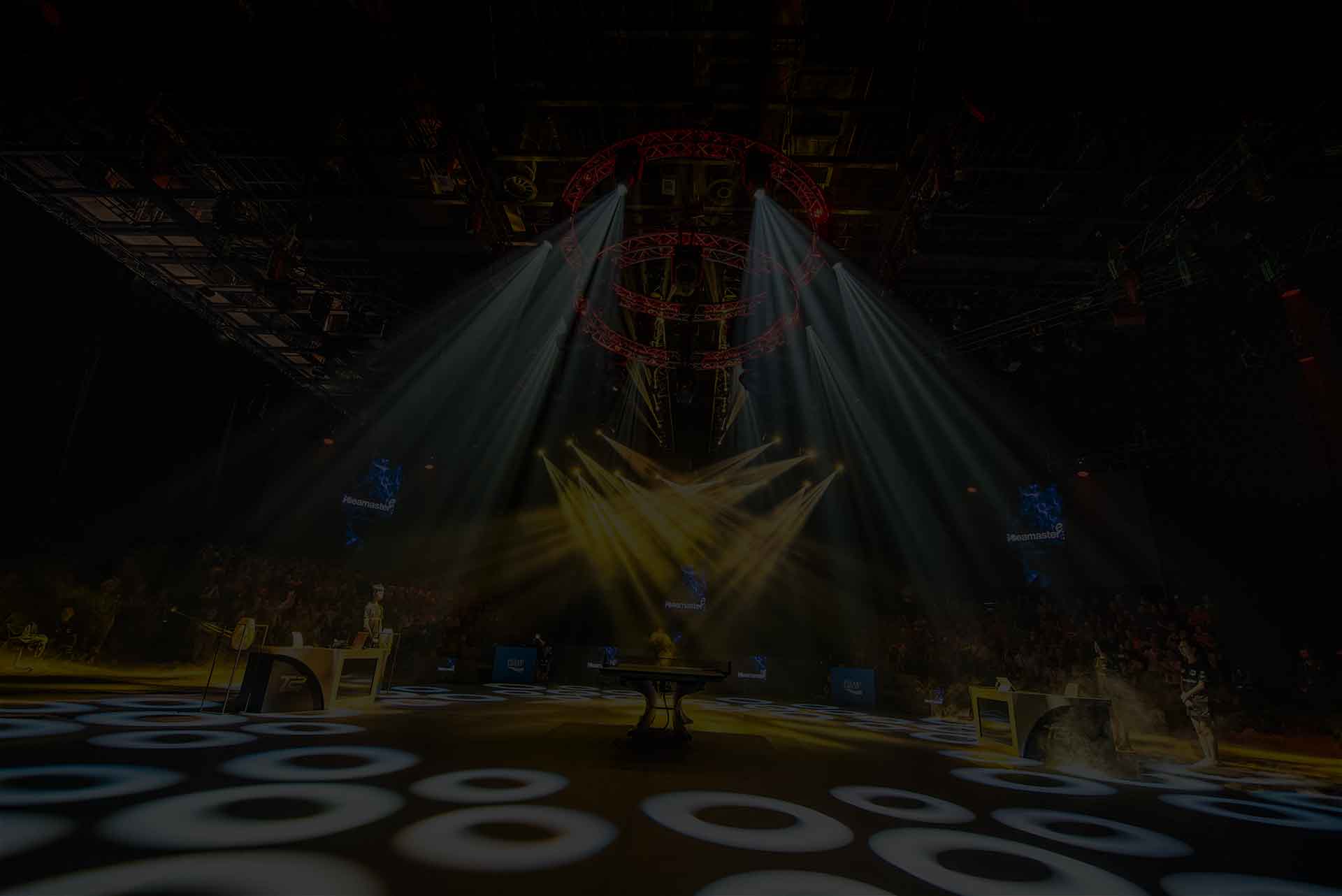 By Car
The Basement 2 Car Park can be accessed by Entrance A & C, via Tampines Avenue 4 & 5 or via Tampines Walk. The Basement 1 Car Park can be accessed by Entrance B By Taxi
The taxi stand is at North Arrival Plaza via Tampines Walk and Arena @ OTH via Tampines Street 82

- North Arrival Plaza Taxi stand number: i51
- Arena @ OTH Taxi stand number: i50


By Train
Alight at Tampines MRT Station (DT32, EW2) (approx. 5 min walk)

By Bus
Bus stop A & B - 3, 10, 20, 22, 23, 31, 34, 39, 65, 67, 292, 293; Bus stop C - 22, 293

OTH is open 24 hours. For your convenience, please arrive 90 minutes before the published session start time to allow for ample time for seating. Please take note that latecomers will be admitted at a suitable intermission.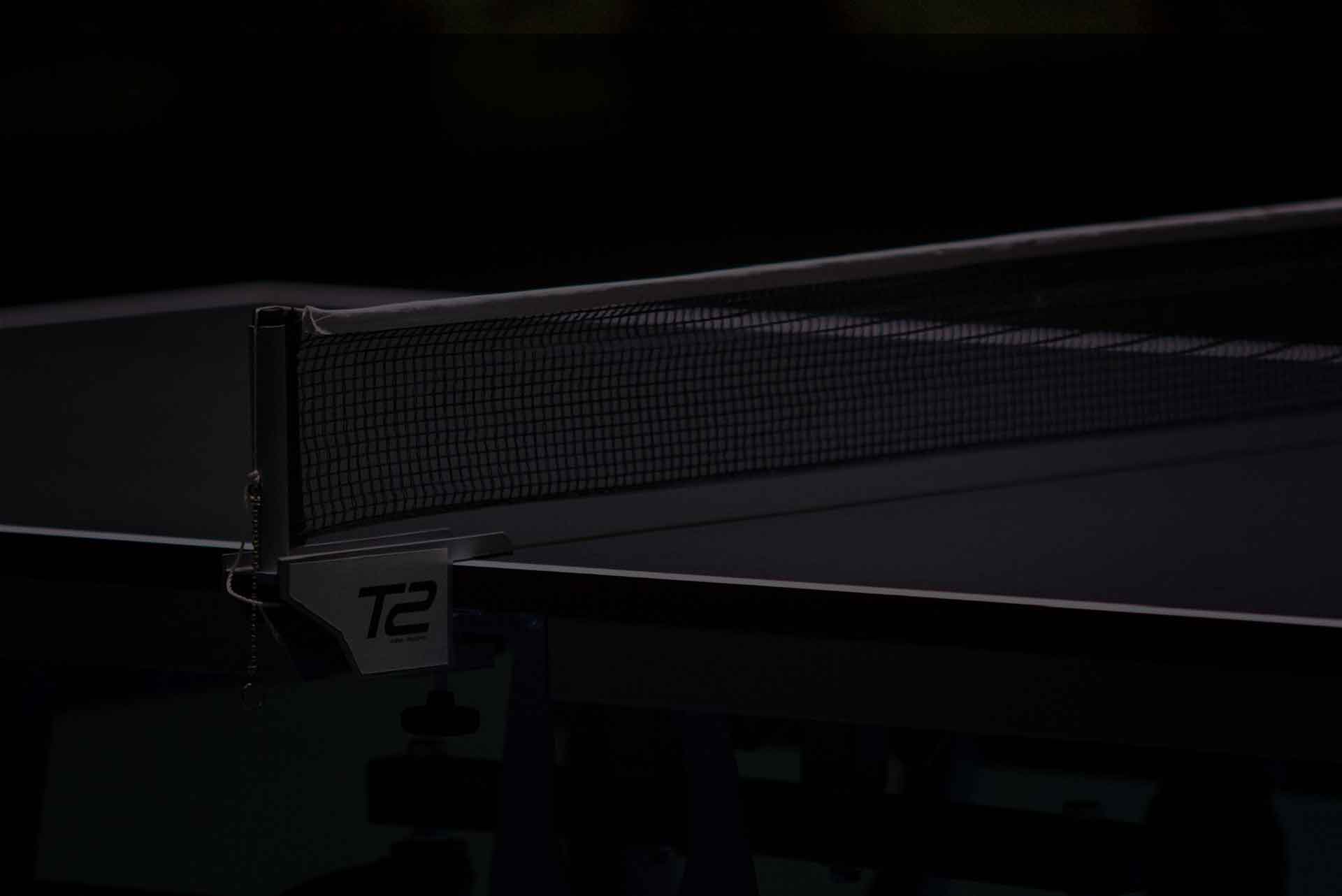 What to wear
This will also be a LIVE broadcast event and we want you to look your best on TV! So kindly note that flip-flops, shorts, t-shirts with bold large logos and slogans, and busy patterns are strictly not allowed.
What to bring
For the best Seamaster T2 Diamond experience we would like to advice that no weapons, food & beverages and printed materials containing offensive messages shall be allowed. Upon entry into the T2Cavern, your bags will be checked. Be sure to observe these regulations in order to speed up clearance during the security screening.
Tickets and Re-entry
Entry and Re-entry will only be permitted when authorized tickets are presented. All ticket and pass holders will be provided with wrist-tagging to allow for re-entry.

Shall you have any to ticketing enquiry prior to the event days, be sure to contact SISTIC through their multiple available platforms.
Arriving with Children
For the comfort and enjoyment for all spectators, all children under 5 years of age are not suggested to be brought into the T2Cavern. All children of 5 years of age and above are required to bear a ticket.
General Conduct
The audience is requested to be quiet while a match is undergoing. Likewise, patrons are advised not to leave their seats until changeovers.
Prohibited Items
Patrons are not permitted to bring in their own food and beverages, except for one clear plastic bottle of soft drink or mineral water of not more than 600ml per person.
PHOTOGRAPHY / VIDEO RECORDING RULES AND USE OF MOBILE DEVICES
---
---

While the audience is free to take pictures and record the event on their phones, please take note that flash photography is strictly prohibited. All mobile phones must also be switched to silent or vibrate in silent mode.

Medical and First Aid
Should you find yourself feeling unwell during the event, OTH has a family medicine clinic located in Level 3. The Tampines Family Medicine Clinic is managed by the Changi General Hospital and provides a wide range of healthcare services, including doctor's consultation for acute conditions and chronic diseases. It tends to the needs of all in the family and offers personalized, comprehensive, continuing, and preventive medical care.

Shop and Dine
Because food and drinks are not allowed inside the T2Cavern, please make sure to eat your meals ahead of time. OTH has a Hawker Centre located in Level 1, which features 40 stalls and 800 seats with tasty affordable and healthy meal options.

Wheelchair Access and Facilities
Much of Our Tampines Hub is highly accessible to persons in wheelchairs or with limited mobility. Our venue also offers complimentary use of a wheelchair within the Hub premises. If you find a need to use a wheelchair, please do not hesitate to approach our Information Counter in Level 1 to rent it. 

Information Booths
Should you need any further assistance, queries, or requests, with regards to Seamaster T2 Diamond 2019 Singapore, kindly approach our friendly event ushers at the Activation Zone outside the T2Cavern from 21 - 24 November or DM us on our social media pages prior to that.
---
Newsletter Subscription
Sign up to get latest updates and announcements.
---