Following the ground-breaking collaboration with the International Table Tennis Federation (ITTF), T2 is excited to introduce new "Diamond-tier" events from 2019 and beyond, and the official 2019 schedule of T2Diamond has been revealed.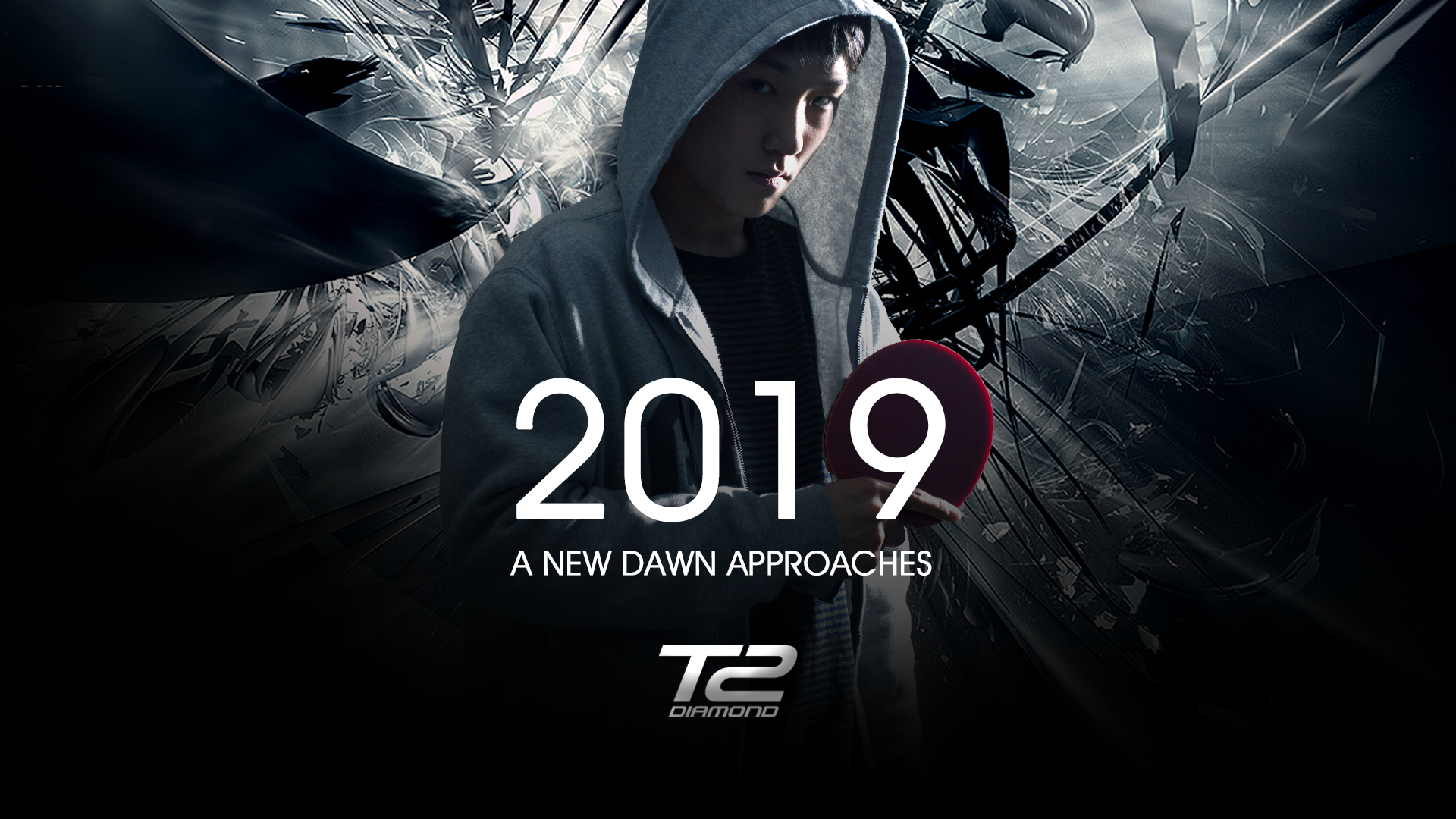 T he prestigious annual series of professional table tennis tournaments, T2Diamond comprises three world-class events in its second season.  Featuring the world's elite players with highest points from the ITTF World Tour, T2Diamond will employ an innovative competition format inspired by that of its inaugural season in 2017. T2Diamond will continue to explore new broadcast innovations and develop bold and compelling integrated marketing campaigns throughout the season to elevate the profile of table tennis to a wider global audience.
T2Diamond 2019 will comprise the following events: 
Tournament 1: 18 July – 21 July 2019
Tournament 2: 26 September – 29 September 2019
Tournament 3: 28 November – 1 December 2019
ITTF CEO, Steve Dainton stated:
---
As announced on 2 July 2018, we are very excited about growing our partnership with our biggest supporter Mr. Frank Ji.  This collaboration with T2Diamond gives the ITTF the perfect opportunity to test innovations that will enhance our professional product leading to our next rights cycle in 2021.
---
T2 CEO and Commissioner, Jeff Chue said:
---
After the huge success of season one, it is fantastic that we have the opportunity to collaborate with the ITTF to launch T2Diamond. The T2 DNA will be preserved, with all events being played on one table and fans being able to get up close and personal with the world's best table tennis players.  Together with world-class broadcast coverage and innovative digital marketing, I am sure these three T2Diamond events will showcase even more of the beauty of this incredible sport to an even wider consumer demographic.
---
T2Diamond promises to deliver an international sporting event that celebrates true sporting excellence and culture while creating a revolutionary standard for table tennis.
---
added Jeff Chue.
The process for identifying and selecting host city partners to jointly organize and stage any one or more T2Diamond events from 2019 and beyond has been launched. The selection process affords all aspiring parties the opportunity to present proposals to host any one or more T2Diamond events from 2019 onward.  With the support of ITTF, T2Diamond is inviting the submission of proposals from aspiring partners to be appointed a T2Diamond host city partner.
About International Table Tennis Federation (ITTF):

The International Table Tennis Federation is responsible for the global sport of table tennis and has 226 affiliated National Associations. Table Tennis is an Olympic Sport, introduced at the 1988 Seoul Olympics Games. Table Tennis is also a Paralympic Sport, introduced at the 1960 Rome Paralympic Games.
Find out more about the International Table Tennis Federation at ITTF.com.
About T2 Diamond Table Tennis League (T2Diamond):
Headquartered in Singapore and with offices in Shanghai, Chicago, and Tokyo, T2Diamond is a pan-regional first-of-its-kind professional table-tennis league that features a new groundbreaking format. The first season of the league featured separate but concurrent Men's, Women's, and Mixed-Team Championships, a player draft system (for the Mixed-Team Championship), 24-minute time limit per match, and a unique scoring system. The inaugural edition in 2017 showcased 36 of the world's best professional players from around the world competing for a combined prize purse of over US$2 million.
Media Contacts:
ITTF: media@ittf.com
T2Diamond: media@t2apac.com