Chinese great undone in FAST5 but DING Ning, Zhu Yuling and Fan Zhendong duly book places in the semi-finals.
---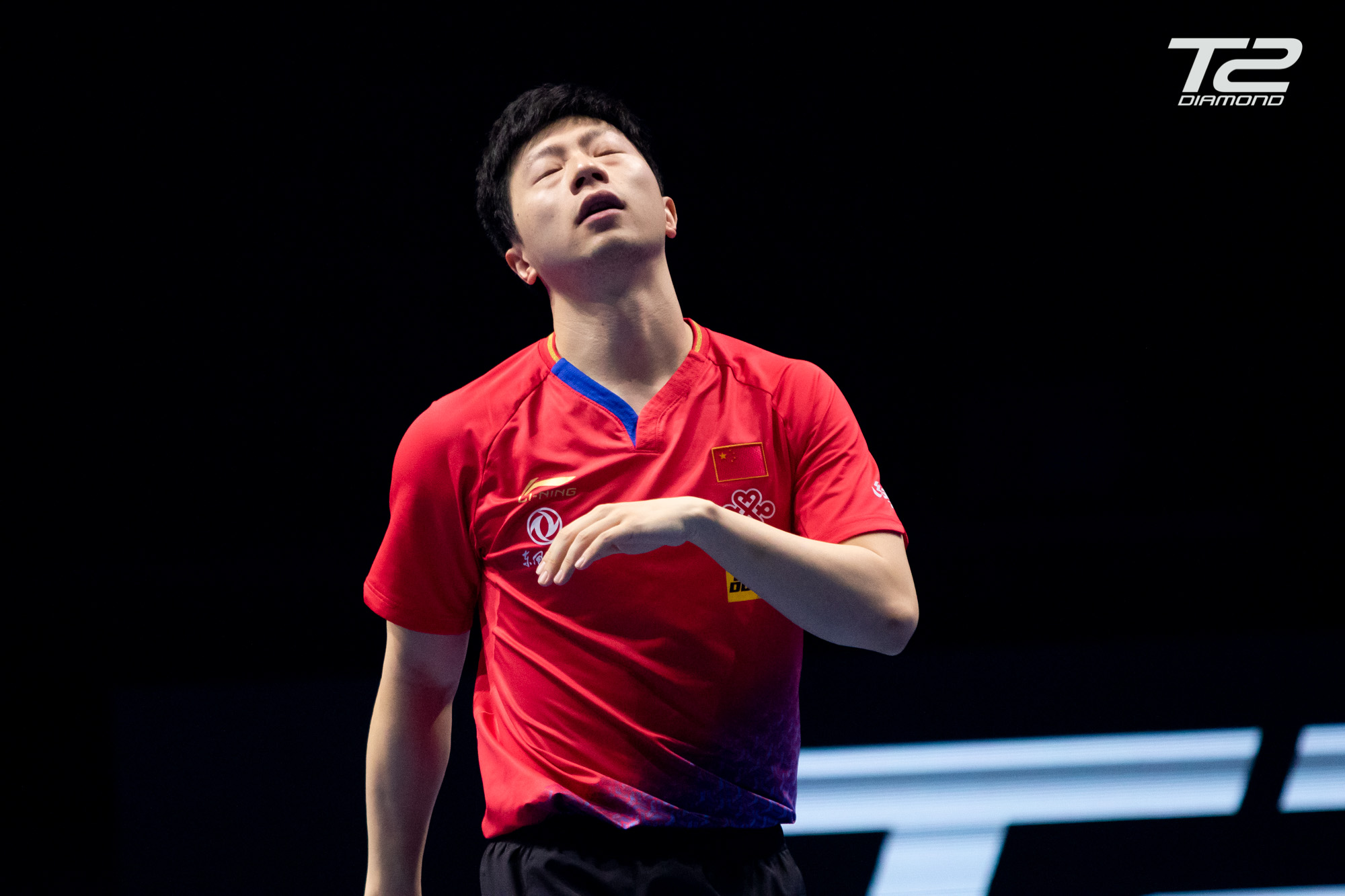 ---
Johor Bahru, 20 July 2019 – Gasps of disbelief rang out at the T2Cavern as Ma Long's final shot sailed wide, handing what many had regarded an improbable victory to Taiwan's Lin Yun-Ju. But the cheers rang loud and long for teenager Lin who was worthy of the victory as he fought tirelessly to beat the Chinese great for the first time.
The T2 Diamond's unique FAST5 again proved undoing of a tournament favourite as Ma – like Chen Meng in her upset defeat to Miyu Kato in the day's earlier session – found to his dismay.
China remains well-represented at the Iskandar Malaysia Studios in Johor Bahru and Zhu Yuling, Fan Zhendong and Ding Ning are duly through to the semi-finals. The day's final match was especially enjoyable, with Ding having to pull out all the stops to deny Singapore's Feng Tianwei.
Match 21: ZHU Yuling (CHN) 4 - 0 SUN Yingsha (CHN) (11-6, 11-5, 11-6, 11-8)

A surprising result more for the fact that Zhu Yuling managed to sweep Sun Yingsha with fans expecting a far closer match. Six years older than her teenaged opponent, Zhu made full use of her experience as she quickly got into her stride and took control. The paddler from Sichuan was masterful in the middle stages of each game and as she dampened Sun's comeback attempts in the opening three sets. Sun was far more competitive in the fourth game and could well have taken the match into the FAST5 but Zhu was simply better on the big points as she booked her place in the final four.
---
---
Match 22: MA Long (CHN) 2 - 4 LIN Yun-Ju (TPE) (11-8, 2-11, 11-4, 8-11, 3-5*, 4-5*)

Lin Yun-Ju pulled off the biggest win of his career upsetting Chinese great Ma Long in a match he gave himself little chance of winning just 24 hours earlier. In truth, not many would have given the 17-year-old from Taiwan much chance against a player who is acknowledged as one of the best of all time. That perhaps played in Lin's favour as he played with a "nothing to lose" mentality. Ma took the opening game but the signs were there that an upset could be on the cards as he had to fight back from 3-7 down. Lin levelled scores in a surprising manner, closing out the game after taking a 10-1 lead. Ma produced his best in the third game, dominating in the way fans are familiar with. Again, the Taiwanese teenager fought back, going for his shots and winning after going 9-6 up. Into the FAST5, the pressure was on Ma to seize the initiative, and perhaps that made him too hasty as he went 3-0 behind and was unable to come back. Ma got to game point in Game 6 but Lin played the next two points superbly to close out a victory that left him speechless.
---
Match 23: FAN Zhendong (CHN) 4 - 0 LIN Gaoyuan (CHN) (11-8, 11-6, 11-5, 11-8)

The surprise result of the preceding match took much of the excitement away in this encounter between Fan Zhendong and Lin Gaoyuan. In the end, the scoreline reflected the dominance Fan enjoyed over his team-mate Lin with many expecting a far closer fight. The world ranking suggests there's little to separate these two but Fan was the one who brought the goods to the table on the day and did not give Lin much of a look-in. A day to forget for Lin while Fan marches on to the semi-finals.
---
Match 24: FENG Tianwei (SGP) 1 - 4 DING Ning (CHN) (9-11, 5-11, 11-10, 9-11, 4-5*)

Two long-time adversaries met up at the T2Cavern with Feng Tianwei determined to give a good account of herself against her illustrious Chinese opponent. And the Singapore player did as Ding did not run away with the match as many had expected. It was a highly entertaining affair in which Ding was forced to dig deep to counter Feng who simply refused to give up. The 3-1 lead for Ding at the end of 24 minutes was hard-earned, and the deciding FAST5 game could well have gone Feng's way as she fought back from 4-2 down to force the deciding point but had to bow to Ding's superiority.
*denotes FAST5 game
---
I think I played quite ok but Xu Xin is in very good form and he showed that by winning a lot of tournaments recently, and he was too strong today. He's really solid and I would need to play more aggressively if I want to beat him.
Mattias Falck
---
Player Quotes
I've not been on good form whereas she is on form, so I kept my focus on playing well. I felt the fans here cheering for me gave me plenty of encouragement and I hope to continue to play well.
Zhu Yuling
---
She played really well. I kept getting early leads but simply could not push on. We know each other well and the first two games went by quickly but I wasn't able to get into a proper rhythm.
Sun Yingsha
---
Well, that was a match. A loss is a loss. I want to thank to all the fans for supporting and hope they continue to watch table tennis.
Ma Long
---
I am a bit surprised to beat Ma Long but perhaps it's the format that played in my favour as anything can happen in the FAST5.
Lin Yun-Ju
---
I got into the match rhythm very quickly and had good starts in every game and was able to gain control of the match.
Fan Zhendong
---
I did not perform well today and fail to control the tempo of the game. He settled in faster and I couldn't catch up.
Lin Gaoyuan
---
I think I performed well today but Ding Ning handled the big points better. It's been a long time since I've beaten her and the opportunities to put her under pressure don't come around very often.
Feng Tianwei
---
Tianwei played very well today and I think we both put up a very good match for the fans in the T2Cavern. Next up, I will meet Wang Manyu whom I've not done well against in recent times. But I hope to put in another good performance.
Ding Ning
---