T2APAC partners ITTF to elevate the brand and commercial value of World Tour; T2APAC and ITTF World Tour to unify from 2021
3rd July 2018 (Singapore) – T2APAC's new role in revolutionizing the world's professional table tennis tour took another step closer with the announcement it will launch new ITTF 'Diamond-tier' events next year, paving the roadmap to the launch of a revamped ITTF World Tour in 2021.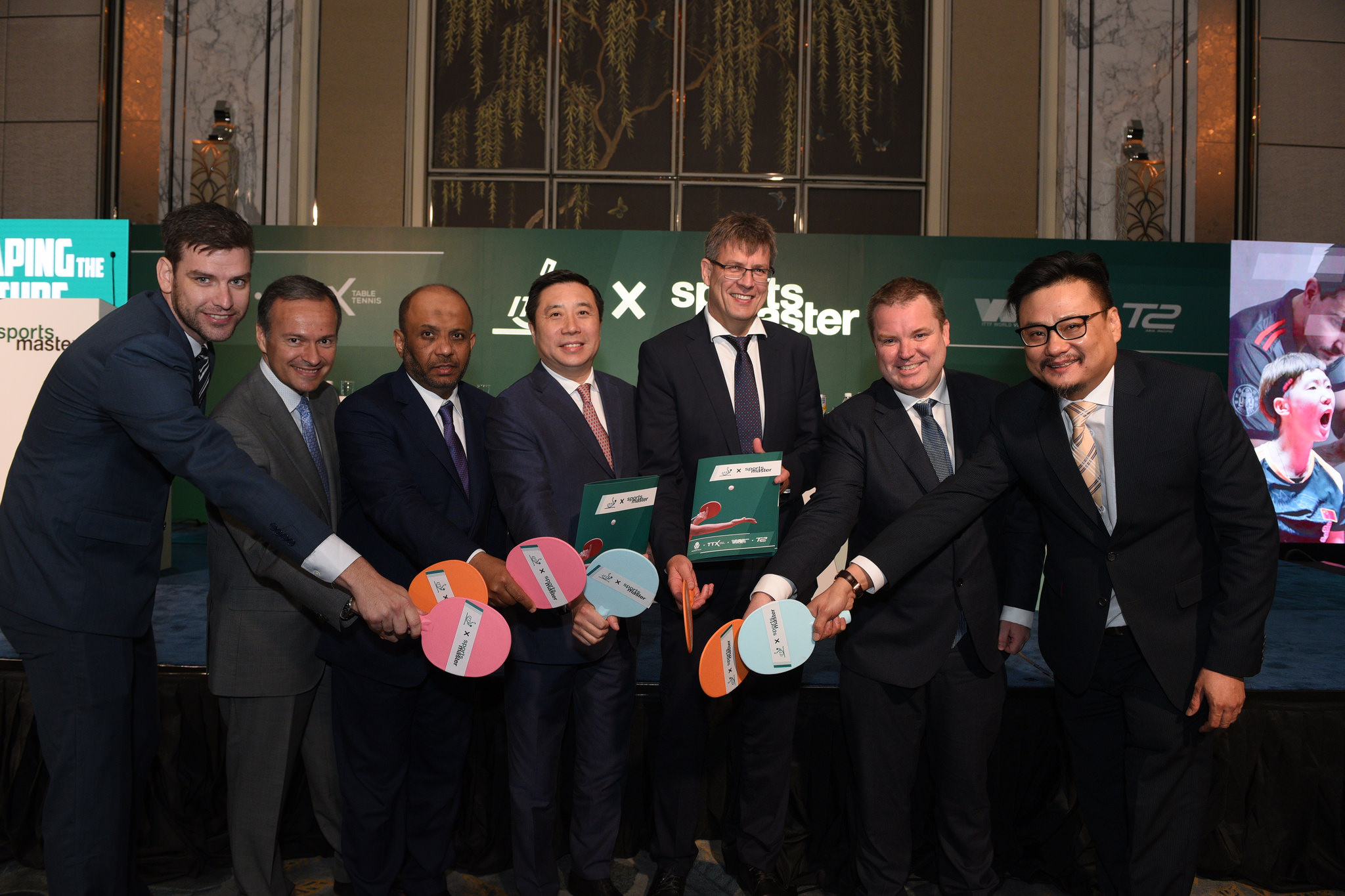 T2APAC has been granted the right to organize and commercialize a brand new 'Diamond-tier' series of events in 2019 and 2020, which will feature the highest World Tour points system and a bolstered prize purse. The new tournaments bolster the World Tour's calendar of events which currently includes the World Tour Platinum (6) and the World Tour (6).
This follows SportsMaster's landmark agreement with the ITTF yesterday to fully professionalize its World Tour in 2021 and set up a new platform of professional tournaments. SportsMaster is Seamaster's sports media and commercial arm and established T2APAC in 2015.
---
---
T2APAC will also work with the ITTF over the next two years as an innovation engine testing the feasibility of new initiatives that will ensure the new ITTF World Tour achieves optimal commercial value in 2021, such as new tournament and broadcast innovations, athlete operations systems, and elevating spectators' venue experience. T2APAC's new partnership with the ITTF will establish several key milestones in the lead up to the revamped professional tour in 2021, which includes being part of ITTF's sales process commencing in 2019 and incorporating the best of the 'Diamond-tier' events' new match formats and gameplay.
Said SportsMaster Founder and Seamaster Chairman Frank Ji:
---
Innovations and success go hand in hand, and SportsMaster's new partnership with the ITTF will set the sport in a new direction of exponential growth for table tennis. We're encouraged by ITTF's belief in T2APAC's vision to professionalize the sport, which will benefit the federation, current and new sponsors and partners and most importantly, the athletes that represent our sport globally.
---
Said ITTF President Thomas Weikert:
---
T2APAC's dedication to introducing new ways to take our sport forward and make it relevant to current and future table tennis fans is exemplary and remarkable. Which is why we are assured that the roadmap to reinventing the ITTF World Tour is based on robust principles and expertise that T2APAC has developed over the years. We look forward to working closely with them to take professional table tennis to new heights.
---
Said T2APAC's CEO Jeff Chue:
---
We're excited to work closely with the ITTF to share our expertise in commercial strategy, content monetization, branding, athlete management, and competition operations. By unlocking its unrealized commercial potential, we are confident of at least a threefold increase in the commercial value of the new World Tour when it is launched in 2021.
---
Said former ITTF Athletes Commission Chairman and former World No. 1, Vladimir Samsonov:
---
After playing on the World Tour since 1996 and playing in the inaugural season of T2APAC, it is amazing news that integration of T2APAC and the World Tour is on the horizon where the sport can truly become professional. This is exactly what table tennis needs and T2APAC will bring a lot of expertise and ideas to the World Tour - in my eyes, this is a perfect match.
---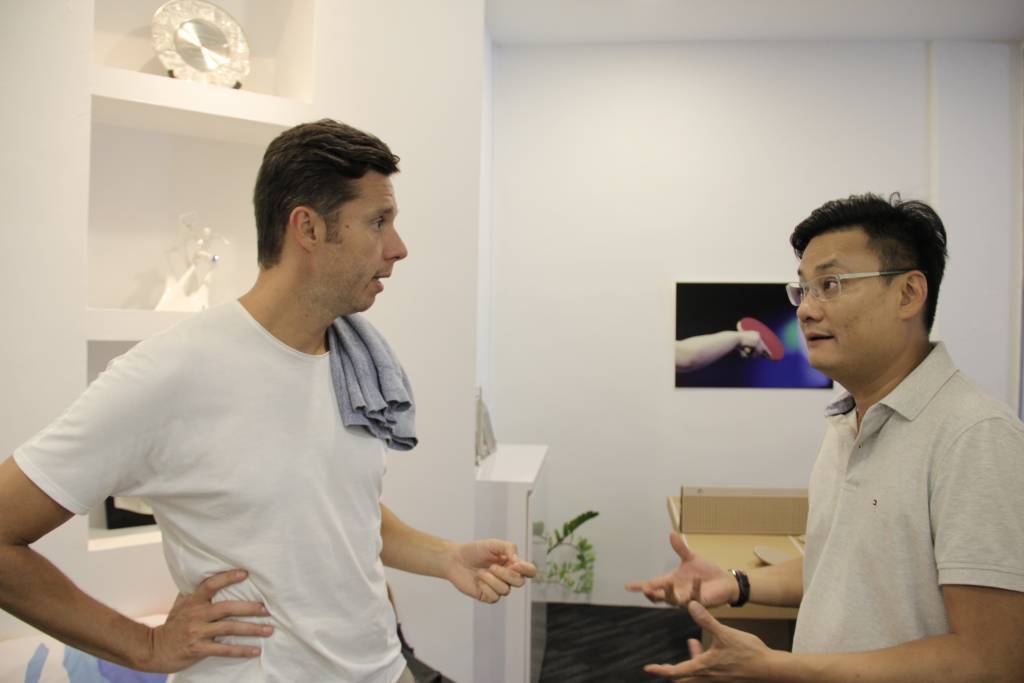 About T2 Asia-Pacific Table Tennis League:
Headquartered in Singapore and with offices in Shanghai and Chicago, the T2APAC is a pan-regional first-of-its-kind professional table-tennis league that features a new groundbreaking format. The tournament has separate but concurrent Men's, Women's, and Mixed-Team Championships, a player draft system (for the Mixed-Team Championship), 24-minute time limit per match, and a unique scoring system. The inaugural edition in 2017 showcased 36 of the world's best professional players from around the world competing for a combined prize purse of over US$2 million.
About ITTF
The International Table Tennis Federation is responsible for the global sport of table tennis and has 226 affiliated National Associations. Table Tennis is an Olympic Sport, introduced at the 1988 Seoul Olympics Games. Table Tennis is also a Paralympic Sport, introduced at the 1960 Rome Paralympic Games.
Find out more about the International Table Tennis Federation at ITTF.com.
About SportsMaster
Sportsmaster is Seamaster's sports media and commercial arm set up in 2018 as a sports marketing agency created to commercialize and monetize sporting entities and act as a promoter for sporting and entertainment events.
Media contact:
Lisa Johnson
media@t2apac.com