Singapore, 6 June 2019 – T2 and Sport Singapore (SportSG) today announced that the Singapore leg and finale of this year's T2 Diamond Table Tennis League 2019 will be hosted at the Singapore's heartlands - Our Tampines Hub from 21st to 24th November 2019. Tickets will go on sale in August.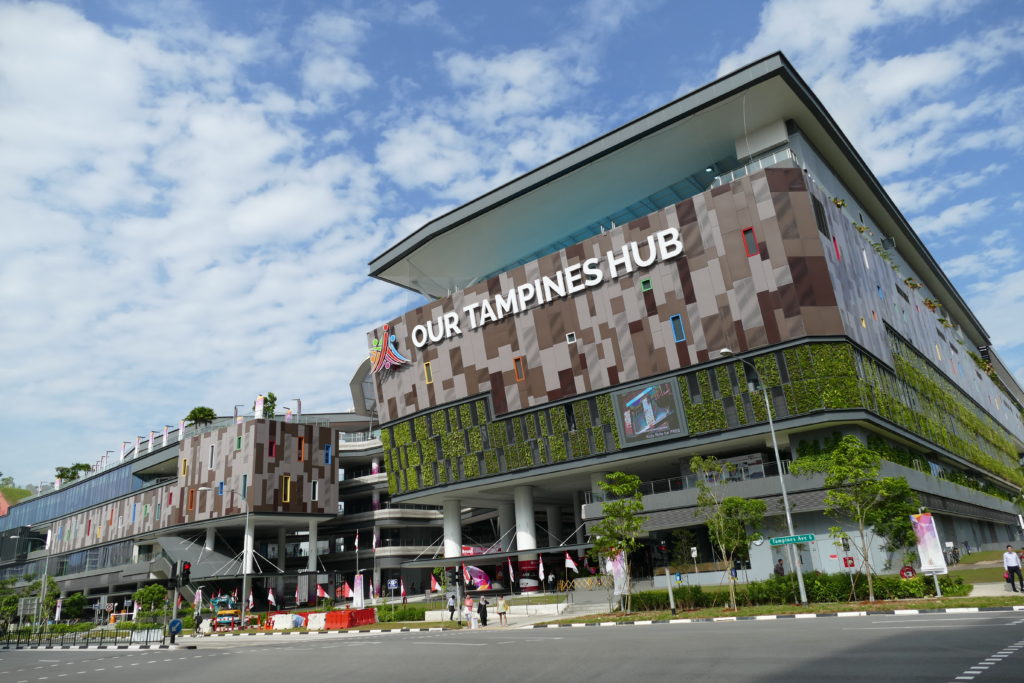 A tier two regional sports centre (RSC) under SportSG's Sports Facilities Masterplan, Our Tampines Hub offers not just top class sporting facilities but also a plethora of community, lifestyle, and entertainment options that people can enjoy alongside the sporting action.
Mr Lim Teck Yin, CEO of SportSG said,
The regional sports centres are capable of hosting world class sporting action in the heartlands. Our Tampines Hub, which is the first of these, is suited for the T2 Diamond particularly when we want to activate in the community and bring a distinctive local flavour to the event. I hope the Tampines residents and Singaporeans-at-large will be excited to give the world's best paddlers a rapturous welcome as they enjoy top-notch table tennis action at their doorstep.
---
Welcoming the idea of playing in the heartlands, Jeff Chue, CEO of T2, believes in redefining the consumption of sports.
---
"We are defying the rules of traditional sporting events and defining the new way we believe sporting bodies should adapt and evolve when developing an international sporting event. T2 Diamond is flexible and can be molded to fit into each host city's long-term goals. We have set out to prove that there are always different avenues in delivering a world-class professional sporting event that increase the opportunities in sports and community engagement globally".
---
T2 Diamond 2019, organized in collaboration with the International Table Tennis Federation (ITTF), features 32 of the world's best men and women players, a total prize purse of USD 1.5 million, and a progressive competition format that aims to amplify the appeal of table tennis across regions.
The Singapore event is likely to feature two or more Singaporean paddlers, considering the current ITTF world ranking of Feng Tian Wei as well as the Host City's right to nominate players under their Host exemptions. The event will also feature local officials as well as ball kids selected as part of a series of activation programmes being run in conjunction with the Singapore Table Tennis Association (STTA).
---
---
About T2 Diamond Table Tennis League (T2 Diamond):
T2 Diamond Table Tennis League is the most prestigious series of annual professional events organised in collaboration with the International Table Tennis Federation. T2 Diamond 2019 will feature 32 of the world's best men's and women's players competing across three tournaments for a combined prize purse of USD 1.5 million, and bonus ITTF World Ranking points as they battle their way to 2020 Tokyo Olympic qualification. The revolutionary league employs a unique competition format and various other innovations that catapult table tennis into a truly entertaining spectator sport, whilst providing players with the ultimate environment in which to compete and excel.

Headquartered in Singapore, with offices in Shanghai, Tokyo and Chicago, T2 Diamond is committed to unlocking the true commercial potential of table tennis by expanding its appeal through its high quality, immersive content and venue experience.

Find out more about T2 Diamond at www.t2diamond.com
About Sport Singapore
As the national sports agency, Sport Singapore's core purpose is to inspire the Singapore spirit and transform Singapore through sport. Through innovative, fun and meaningful sporting experiences, our mission is to reach out and serve communities across Singapore with passion and pride. With Vision 2030 – Singapore's sports master plan, our mandate goes beyond winning medals. Sport Singapore uses sport to create greater sporting opportunities and access, more inclusivity and integration as well as broader development of capabilities. At Sport Singapore, we work with a vast network of public-private-people sector partners for individuals to live better through sport.

To find out more, visit our websites www.sportsingapore.gov.sg and www.myactivesg.com.
Follow us at www.facebook.com/myActiveSG and www.youtube.com/SingaporeSports.
---