Singapore, 26 September 2018  – T2 Asia-Pacific Table Tennis League (T2APAC) and Dentsu Sports Asia (DSA) jointly announced today a landmark joint-venture under which DSA has acquired a 20% equity stake in the pan-regional professional table-tennis league that set out to revolutionize the sport in 2017.  DSA is the Singapore-based sports marketing subsidiary of Dentsu Inc., one of the world's largest media and advertising companies with over 60,000 employees operating in over 145 countries and regions around the globe.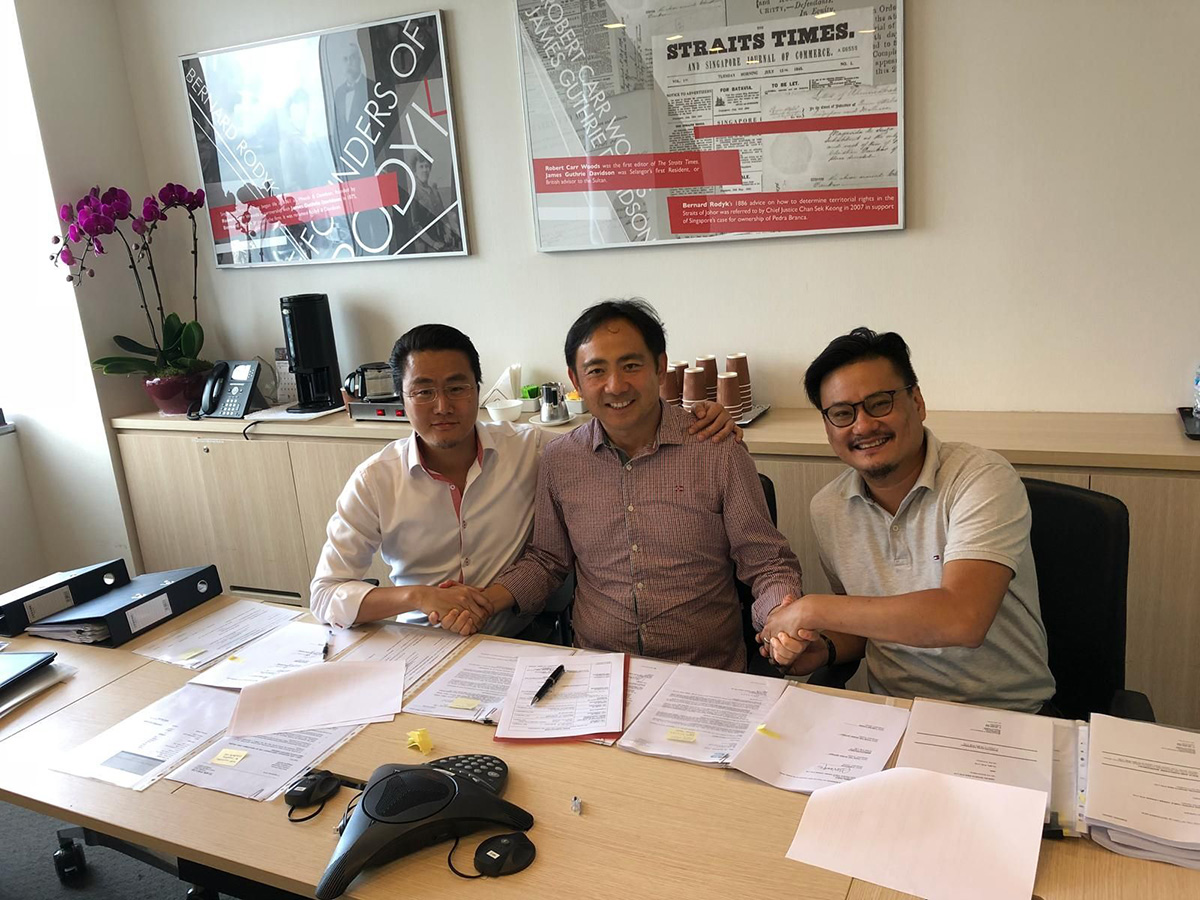 As part of broader efforts to grow the league commercial capabilities, DSA will also exclusively manage global sales and marketing of all commercial rights to T2APAC. DSA will work together with T2APAC to modernize table tennis through the expansion of the property digital content and activations across all social media, OTT platforms, and broadcast television.
This follows the recent announcement by the International Table Tennis Federation (ITTF) of its partnership with T2APAC where the league will be launched as new "Diamond-tier" events; and will work in collaboration with the ITTF to test a higher-tier of event and product leading up to the revamped ITTF World Tour in 2021. T2APAC and the ITTF will work together on creating the most prestigious events of the ITTF and from 2019, players will be awarded world ranking points, make the connection with the World Tour, and boast the highest prize money of all major international tour events.
---
Our vision for T2APAC is to fully professionalize the sport, and reshape the image of table tennis into a dynamic spectator sport that engages global audiences. With the great success of Season 1 in 2017, I am confident that Dentsu's extensive sports and marketing expertise and global network will help to further foster the growth of T2APAC into a dynamic sports league at the forefront of global sports
---
said Jeff Chue, CEO & Commissioner, T2APAC.
---
We are excited by T2APAC and its global vision to revolutionize the sport. It is relentless in the pursuit of transforming table tennis, fiercely embracing innovation and developing fresh, bold content for fans across the globe. We believe that this long-term investment will serve as a constructive collaboration to unlock the true commercial potential of table tennis.
---
said Kunihito Morimura, President and CEO, Dentsu Sports Asia.
---
This partnership would not have been possible without Frank Ji, the brainchild of T2APAC, and his resolute dedication and passion towards table tennis," added Jeff Chue.
---
Frank Ji, founder of T2APAC and Chairman of Seamaster comments,
Table tennis has always been a passion of mine, and I truly believe that it has the potential to develop into a world-class sports property. By working closely with the ITTF and other like-minded partners, I am confident that table tennis will continue to attract more fans globally. So this joint venture is a truly important milestone not only for T2APAC but for the future commercial development of the entire sport.
---
T2APAC Season 1 in 2017 achieved over 28.5 million unique viewers worldwide with over 1,700 hours of global TV air-time. Following this ground-breaking inaugural season, T2APAC, DSA, and the ITTF will work together to develop Season 2, which will be the first of the three new "Diamond-tier" ITTF events starting in 2019.
About T2 Asia-Pacific Table Tennis League (T2APAC):
Headquartered in Singapore and with offices in Shanghai and Chicago, the T2APAC is a pan-regional first-of-its-kind professional table-tennis league that features a new groundbreaking format. The tournament has separate but concurrent Men's, Women's, and Mixed-Team Championships, a player draft system (for the Mixed-Team Championship), 24-minute time limit per match, and a unique scoring system. The inaugural edition in 2017 showcased 36 of the world's best professional players from around the world competing for a combined prize purse of over US$2 million.
About Dentsu Sports Asia (DSA):
Dentsu Sports Asia is a subsidiary of Dentsu Inc., with global headquarters in Tokyo and listed on the Tokyo Stock Exchange. DSA was established in 2010 with the aim of expanding the Group's international sports business across Southeast Asia, Asia-Pacific, Middle East, and Africa. Based in Singapore, DSA offers sports expertise in sponsorship, marketing, activation consultancy, athlete management, event management, broadcast rights distribution, and production.
Media contacts:
T2APAC: media@t2apac.com
DSA: media@dentsusportsasia.com