Singapore, 25th March, 2019 – Just over 115 days remain until the eagerly awaited Season 2 of the T2 Diamond Table Tennis League (T2 Diamond), and today arrives confirmation of the three host cities: Johor Bahru (Malaysia), Haikou (China) and Singapore.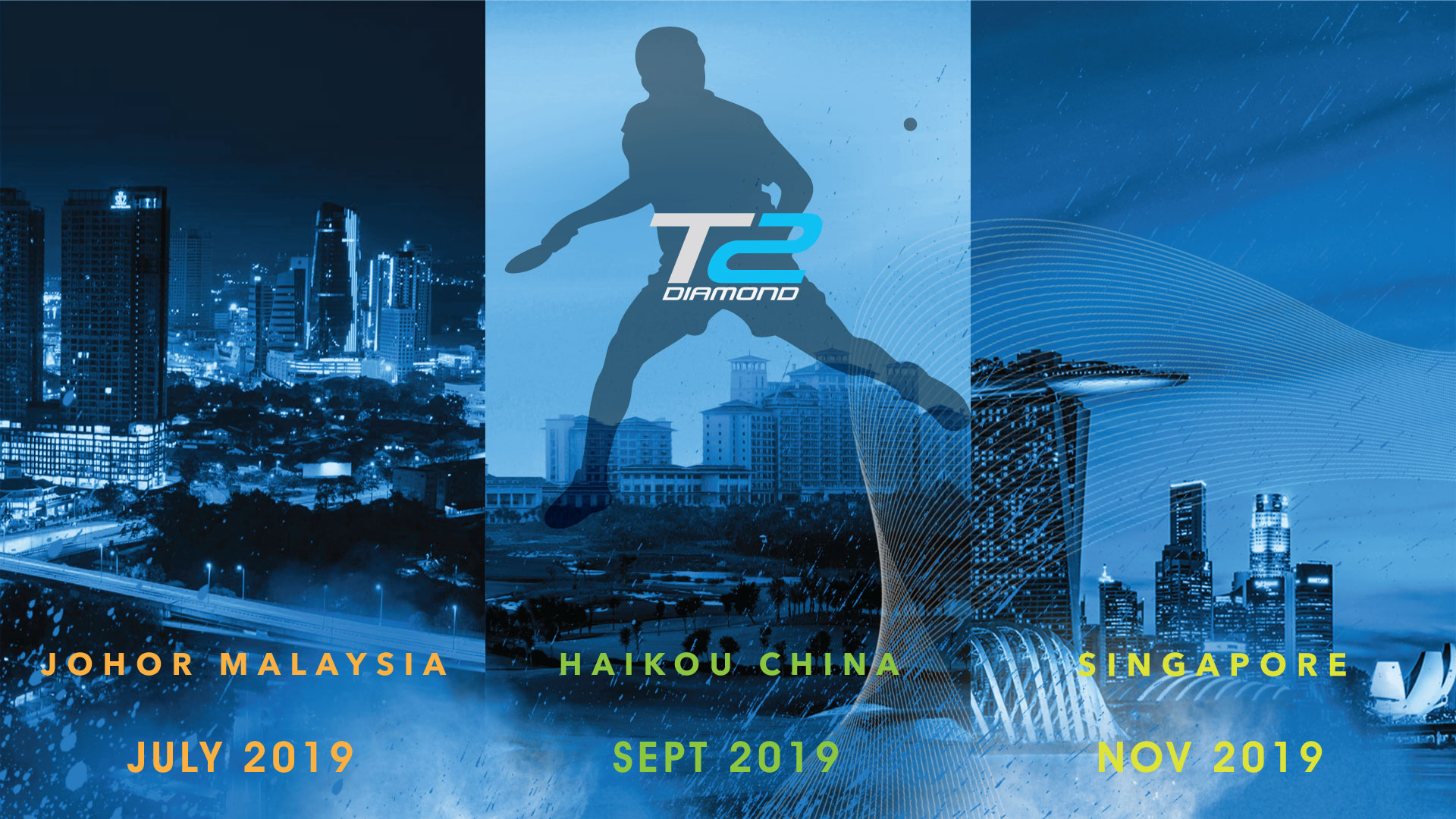 I n its second season, the prestigious T2 Diamond, organised in collaboration with the International Table Tennis Federation (ITTF), features 32 of the world's best men's and women's players, a total prize purse of USD 1.5 million, and a progressive competition format that aims to amplify the appeal of table tennis across regions, with the Host City Selection Process as one of its main strategies.
The refined and polished T2 Diamond will start at the very place where the journey first began. The opening event in July will be held in Johor Bahru (Malaysia), the city which successfully hosted the inaugural season in 2017. Then, Event 2 in September will take place at Mission Hills Resort, in the iconic city of Haikou on the island of Hainan, while the season-ending showpiece in November will be hosted in T2 Diamond's headquarter city of Singapore.
The unparalleled competition which awards bonus World Ranking Points to all competing players is poised to shake up the table tennis scene prior to the Olympic year. With only two more ITTF World Tour events (Qatar Open in March and China Open in May) before the qualification cut-off for the first T2 Diamond event this year, it is a sprint for players to rise to the top of the ITTF World Tour standings. Substantial focus lies on promising players taking part in T2 Diamond, which are expected to bring significant value to the host cities.
---