Less than two weeks remain until the second and final season of the world's most riveting table tennis tournament, the Seamaster T2 Diamond in Singapore. Like the rest of you, we can't contain our excitement any longer, and finally, we have announced the final list of players competing as to who will become the Seamaster T2 Diamond 2019 Singapore Champions.
Find below complete list of confirmed players. Arranged according to their current world tour standings:
---
MALE PLAYERS
1. XU, Xin (CHN)
2. LIN, Gao Yuan (CHN)
3. MA, Long (CHN)
4. FAN, Zhendong (CHN)
5. HARIMOTO, Tomokazu (JPN)
6. WANG, Chuqin (CHN)
7. LIN, Yun-Ju (TPE)
8. LIANG, Jingkun (CHN)
9. FRANZISKA, Patrick (GER)
10. CALDERANO, Hugo (BRA)
11. OVTCHAROV, Dimitrij (GER)
12. FALCK, Mattias (SWE)
13. MIZUTANI, Jun (JPN)
14. JEONG, Yeoungsik (KOR)
15. JANG, Woojin (KOR)
16. CHEW, Clarence (SGP)

FEMALE PLAYERS
1. SUN, Yingsha (CHN)
2. Meng, CHEN (CHN)
3. ITO, Mima (JPN)
4. WANG, Manyu (CHN)
5. CHEN, Xingtong (CHN)
6. LIU, Shiwen (CHN)
7. DING, Ning (CHN)
8. HIRANO, Miu (JPN)
9. WANG, Yidi (CHN)
10. ISHIKAWA, Kasumi (JPN)
11. FENG, Tianwei (SGP)
12. Yuling, ZHU (CHN)
13. HE, Zhuojia (CHN)
14. SATO, Hitomi (JPN)
15. CHENG, I-Ching (TPE)
16. YU, Mengyu (SGP)

---
Like the first event of the Seamaster T2 Diamond, each of these players will be competing on a new time-based format where competitors have 24 minutes to be the first to win four out of seven games. Unlike the traditional table tennis with a format of best of five games, in this new format, no deuce is required and the first player to reach 11 points wins the game. If, after 24 minutes, neither player has won four games, the match enters the FAST5 mode, which is played to five points.
While most of the players in this list participated in the first event of the Seamaster T2 Diamond held in Malaysia early this year, we see some names in this list who did not participate. For the male division, these new players include Yeoungsik Jeong and Woojin Jang, who are both from Korea and currently occupying the 14th and 16th place in the world tour rankings. For the female division, these players include China's Xingtong Chen, Yidi Wang, and Zhoujia He, who are currently occupying the 5th, 9th, and 13th place in the world tour rankings. Singapore's Clarence Chew and Mengyu Yu will also be joining the event as representatives of the host country.
So, did your favorite player made it to the list? 
In the first event, Chinese Tapei's Lin Yun-Ju and China's Zhu Yuling dominated the men's and women's division, respectively. Both players proved that they got what it takes to be Seamaster T2 Diamond Champions. But will they follow through in the second and final event? Or will they be overshadowed by their peers? Will they fade away from the constant world winning players like Ma Long, Ding Ning, and Liu Shiwen?

Who has upped their games? Who deserves to be this year's Seamaster T2 Diamond 2019 Singapore Champions?
Join us once again in our ultimate quest in unraveling the diamond within. Grab your tickets now!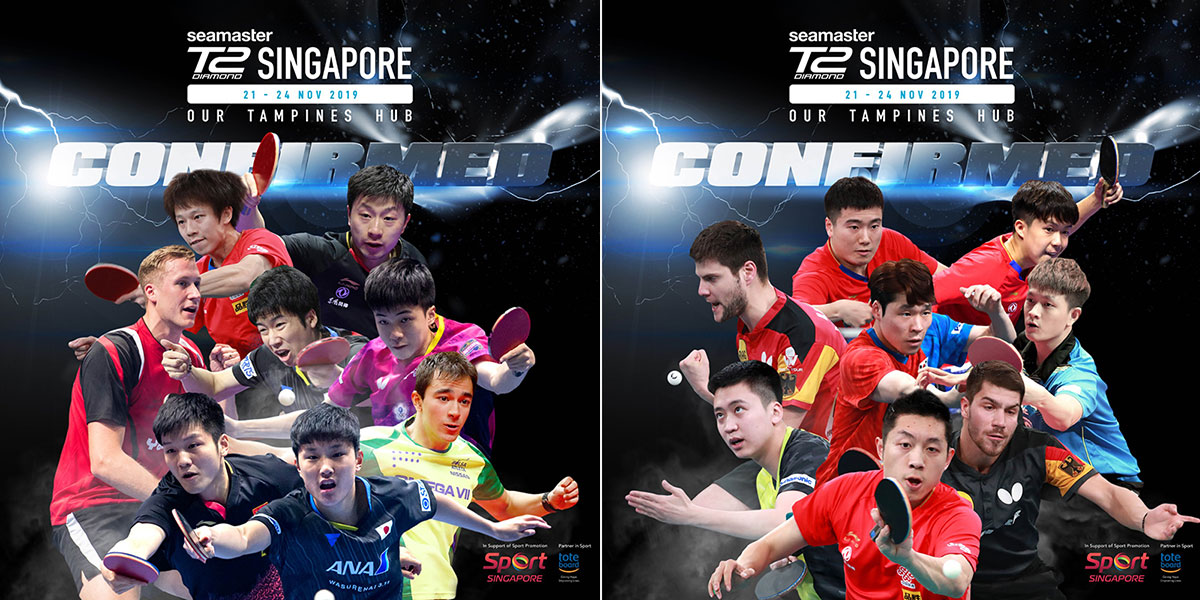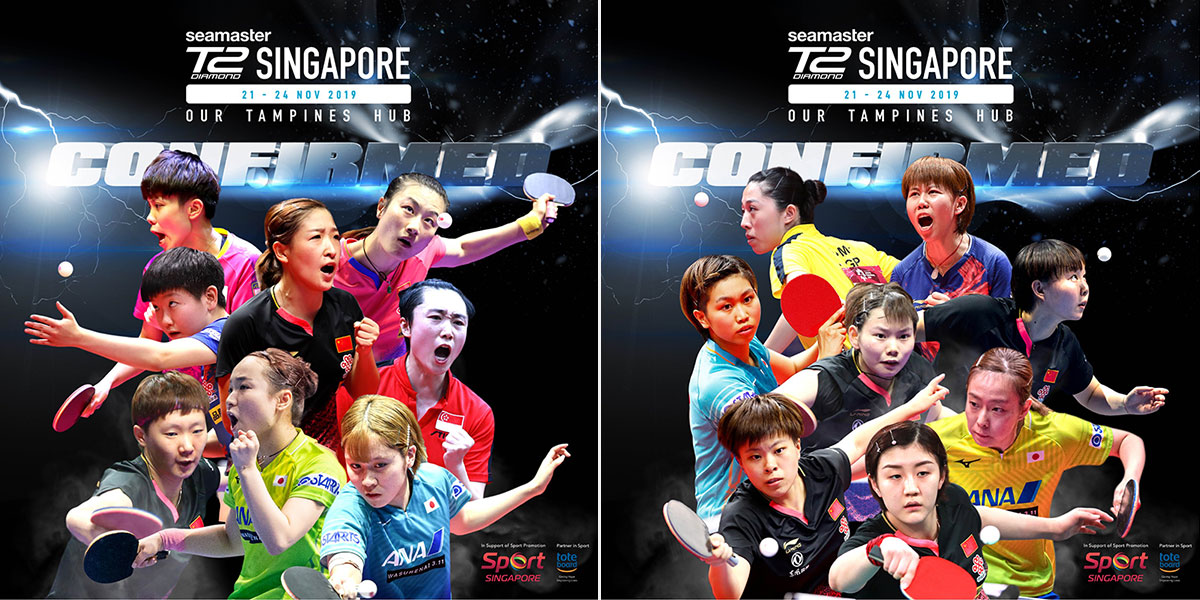 ---
---
Newsletter Subscription
Sign up to get latest updates and announcements.
---